Website Design/Development & Marketing Services
Digital Packages &




à La Carte Services
Website Design  & SEO
Our website design packs are tailored to your requirements and we work well with all major platforms which mean flexibility for you to choose a platform of your choice!
Each website design pack includes:
1. SEO-friendly pages = Google indexing and ranking higher in your niche.
2. Layout is visually pleasing -your branding kept in mind Logo, color palette, font, and style of your brand. keeping it functional at the same time!
3. Webpages are speed optimized
4. Mobile friendly website
SEO management
Monthly packages start @ $550
We offer a proven metric-based strategy and analyze your digital assets via a deep audit covering essentials like Google search console, keyword rankings, CTR, GMB profile, website, and more. Our clients rank on page 1 for targeted keywords and sales have seen a jump of up to 300%↑
Website Development
We offer bespoke custom website design and development using WordPress as CMS, unlimited options for functionality and design.
SeO Audit
A detailed Technical SEO audit that reveals not only onsite issues but covers your overall digital presence analysis and performance. Our deep audit measures metrics that directly impact your business and identifies key areas for improvement.
Covers:
Crawlability, Performance, and Indexation.
JavaScript
Good links
Site structure
Redirects
Server Errors
Site Speed
Code Bloat
AMP
Responsive Design
Internal linking
Sitemaps
Duplicate content issues
Checking Logfiles
And more!
Website Support
Tech support for those tricky website issues can save a lot of time as well as headaches for you and your business. Whether it is a code installation, integrating other software, optimizing your website core web vitals or anything in between IWD can help.
Our one-off charges start @ $85/hr or a fixed monthly retainer @ $250/month*
We will communicate clearly and maintain transparency in billing from the get-go.
*Add-on hours may be billed if an issue requires ongoing work or is intensive.
Basic SEO
All our SEO packs focus on white hat techniques* and we are proud to offer sustainable and reliable results for SMEs where excellent ROI is targetted.
*SEO techniques can be classified into two broad categories: techniques that search engine companies recommend as part of good design ("white hat"), and those techniques of which search engines do not approve ("black hat"). The search engines attempt to minimize the effect of the latter, among them spamdexing. Industry commentators have classified these methods, and the practitioners who employ them, as either white hat SEO, or black hat SEO. White hats tend to produce results that last a long time, whereas black hats anticipate that their sites may eventually be banned either temporarily or permanently once the search engines discover what they are doing!
Copywriting packs
Copywriting is marketing-oriented or advertising writing. Writing that is designed to sell or to persuade. Think of it as a brand's voice just as static images or dynamic video content is designed for the purpose of selling your product or service similarly, an effective copy is the backbone of your website, marketing material, or advertising.
Typical copywriting package for website
covers:
Brand positioning
Brand's Tone
Brand identity
Short/long taglines
Webpages up to 5 (conversational style)
SEO focussed -having competitive and researched keywords.
Types of copywriting we offer:
Marketing Copywriting.
Social Media Copywriting.
Brand Copywriting. 
Direct Response Copywriting.
Technical/academic Copywriting. 
Public Relations Copywriting. 
Thought Leadership Copywriting.
SEO Copywriting.

Branding kit
Our Logo and branding packs are based on principles of visual communication and adhere to your business branding guidelines. It's more about developing your idea into a spectacular visual stamp of your business, which your ideal customers/clients remember for longer.
We stay updated with industry trends and try to come up with unique and original designs that effortlessly connect with you and your audience.
Process:
Book a discovery call 》we will get in touch within 24 hours to discuss your requirements 》we work on your brief and come back to you with samples to approve within 3 working days 》once approved=your pack gets delivered to you by email including the following:
Brand color profile
Brand style guide
Fonts used
High resolution, scalable vector files in –SVG, EPS, PNG, JPEG and PDF formats
Transparent/watermark logo for multiple surfaces and background printing and usage.
Custom fitted logo that is ready to use on socials, favicon or banners.
Print ready Design
Since print-specific design needs are different from web-ready design, we offer a complete suite of solutions that are printer compliant be it the right colour profile or  (did you know printing is usually in CMYK colour profile over RGB) vectorized full-bleed design.
Our print-ready design pack covers, formatted design files for:
Stationery and business cards
Flyers
Brochures
Stickers
Advertisements
Packaging
Signage
Menus & Invitations and more
Single Page Design
An effective landing page-style website can be a better investment when it comes to service-based businesses wanting an online presence or a retail business wanting a high converting single page added to their existing site or a standalone hosted website.
Includes:
A discovery call over the phone or zoom to understand your business/brand requirements.
Fully responsive website on a platform of your choice or we can recommend one, our magic tool comes in handy here!
Mobile-friendly design.
Strategic marketing focussed design incorporating CTA placed to enhance conversions, SEO, and user retention.
Handover mini-training to help you self-manage.
Basic Maintenance of up to 2 months post-handover included.
Email Marketing
We won't just design your emails but make them highly converting tools for your business.
Email marketing is a type of direct marketing that uses objective-based emails to educate and convert a lead to take a specific action, like making a purchase. It is a highly effective digital marketing strategy. Oftentimes, cold leads convert after months of effective Email marketing also, called EDM.
Types of EDM:
Email Newsletters. 
Acquisition Emails.
Retention Emails. 
Promotional Emails.
Customer journey mapping email sequence
We can help you completely automate this process with:
Pre-designed templates with your branding.
Clean up, optimize your email marketing  CRM.
Offered as One-off work starting @ $375
or Monthly ongoing support @ $ 350
COmplete Website Packages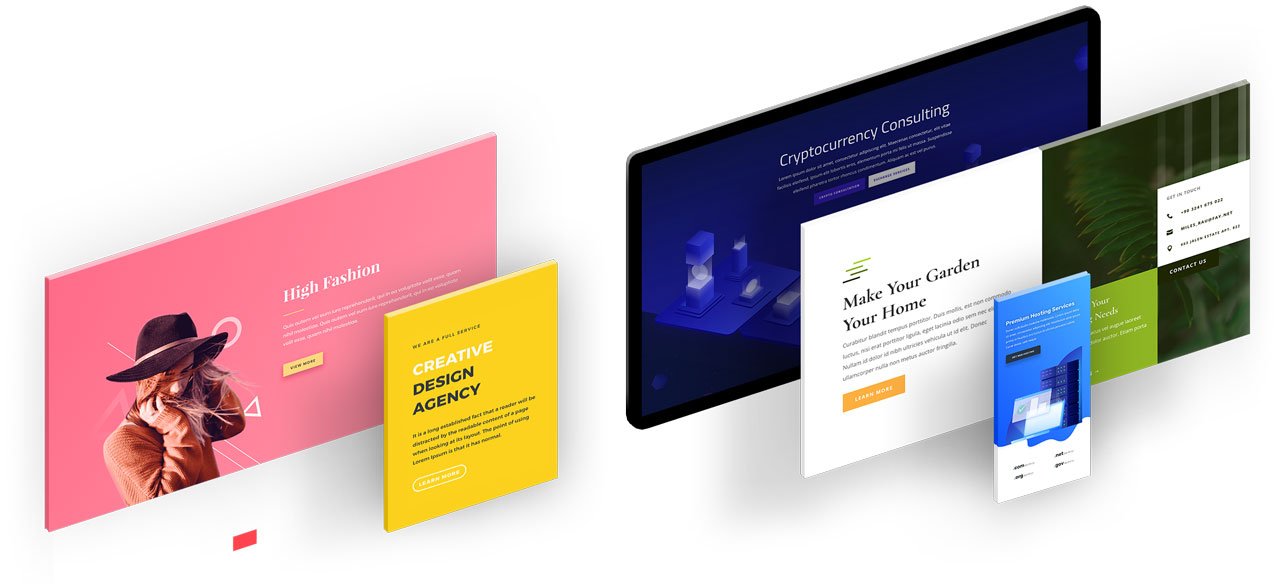 Define
Collate data to develop strategy, understand goals and objectives you have.

Design
Conceptualize the design concept and structure it around your brief. Research & create framework.
Refine
Sketch out and narrow down the design to meet your style as well as your objectives.
Build
Once the design process is streamlined, we go full steam ahead with the build.
Website Redesign
Deluxe Full Service Website Package
Your website revamp might be high on your to-do list and quite possibly the best decision you are about to take for improving the conversion rate for your business. Therefore, it's even more important to invest in a robust website rebuilt that offers the looks to impress along with the functionality you need to grow your business!
What included:
A complete overhaul or just as much you want in terms of the design of your website.
SEO capable website
Fully responsive design
Strategic high converting design
Mobile useability centric and tested
Integrated backend with must-haves like CRM uploaded, chat widget installed, basic EDM flow setup, payment gateway, and much more.
E-Commerce
Website Design Package
Content management capabilities.
Promotion & discount code tools.
An easy-to-use checkout.
Search engine optimized code and layout.
Reporting tools & custom report features.
An integrated blog or articles section.
Email marketing features or integration.
Multiple payment options (Credit card, PayPal, PO, Terms, etc.).
The ability to scale & add new eCommerce features.
SEO & Analytics Package
Custom solution for your business.
Build A Subscriber Base
Email marketing strategy to help with growth. 
Website Re-platform or Migration
Your website needs to move and you want minimal disruption. let's talk!
Build an Online Campaign
A cohesive high performing campaign across platforms? we can help