SEO |Google ads |Website optimisation
                 for a health supplement business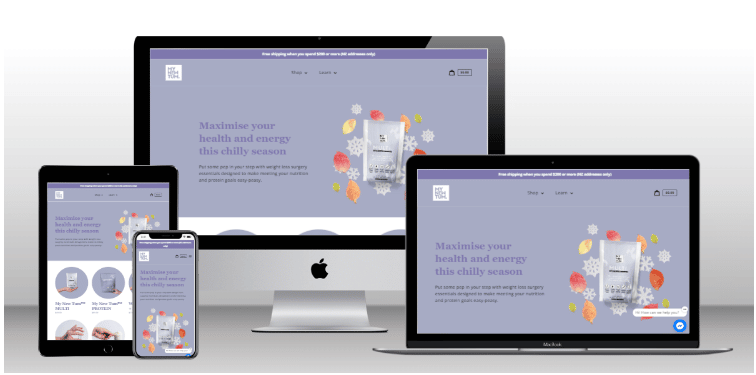 SEO SOS
The client who is a post-weightloss nutritional supplement retailer in Auckland came to us for help after having a bad experience with their previous SEO agency. Trust in the process and assurance of desired results formed the basis of this business alliance.
Project summary
They came to us as a business struggling with organic marketing and how to use it to their advantage. They had been through a rough experience with another agency and were not sure how to move on. We worked on their SEO pain points and made sure they were in control of all their digital assets from the get-go.
They needed help with SEO compliance where audit fails were causing major concerns. Their sales were getting affected due to poor SEO and paid ad spend was high as compared to the ROI.
We took care of their organic and paid advertising setup and connected their ad account, website and socials to GA4/Google Analytics. This resulted in better search performance and higher conversion rate along with building brand credibility among their customers.
 The Strategy
Deep audit of onsite as well as offsite issues.
Charting out key areas of concern and addressing them first.
A competitive market-specific keyword list was generated to benefit the client business.
GMB/Google My Business profile was set up and optimised for product sales.
Comparative analysis of performance.
Mobile accessibility issues were fixed on the way.
The Challenge
Bad SEO practices were being followed by the previous agency and we had a momentous task ahead of us where we had to start from the basics and get things in order before we could start fixing errors.
Their existing keyword list was worthless and outdated such that random keywords were being stuffed into their website and were causing more harm than good. Irrelevant traffic was getting directed to their site if at all.
Issues resolved & foundation for growth laid
We optimised their shopping listings under Google merchant centre while resolving errors and getting their products approved.
Site metadata evaluated & reworked like Meta descriptions for web pages, meta titles, adding relevant terms and keywords, and image alt tags refined and optimised.
Performance max ad campaign was set up on Google ads including their products and offerings. Ensuring product visibility across Google network and formats.
GA4 connected for better audience learning to be able to gain ROI that makes business sense in every way.
Blogs optimised for search, where we applied schema mark up to facilitate higher.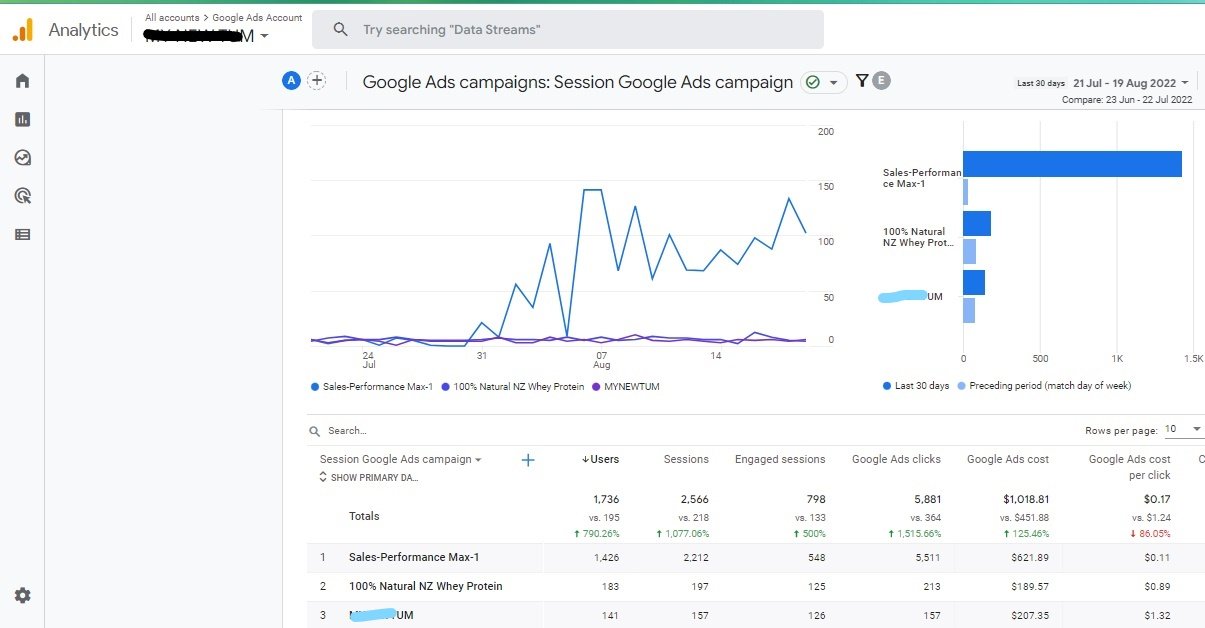 Ready to grow your business via SEO/Paid ads?
I've had an easy-breezy experience with Sheril and IWD. Fast, affordable, transparent, friendly, and forthcoming with communication and reports. 10/10!